Available for lessons at my Walnut Creek Studio & Surrounding East Bay Cities!



Frequently asked questions:

1. What kind of lessons do I provide?

I offer private cello and piano lessons for children as early as 5 years old and adults. (In fact, my oldest student was 93!) While it is encouraged for students to start as early as possible, learning to play music at a later age will not hinder a student's ability to learn. Recognizing each individual has different interests and needs, I will do my best to help you accomplish your short and long-term goals, whether it is performing for fun, performing confidently as a soloist or in a group, or preparing for exams.

2. How does music benefit me?

"Music News" above provides links that show how playing an instrument enhances your life! Click here for a quick infographic.

3. What is my teaching philosophy?

My philosophy on teaching music performance is to nurture a student's enthusiasm for music, and being able to cultivate this passion through learning and interpreting pieces musically. We will look at music and the way we perform holistically.

4. What does a typical lesson consist of?

Lessons include scales, exercises, and performing repertoire that ranges from classical to modern. Scales and exercises help with warm-ups and pieces we practice will vary depending on your skills and what your short-term and long-term goals are. Students will acquire a strong foundation in technique, explore different repertoire, and improve their skills in areas of ear training, rhythm, and theory.

5. What about performing beyond class time?

Eventually, many of my students request to be placed in community and school orchestras, or competitions in the Bay Area. To encourage playing publicly, I also hold annual studio recital performances. Beyond a certain level, my students have the option to take an internationally recognized assessment exam with ABRSM, the exam board of the Royal Schools of Music. They also have a choice to take exams for Certificate of Merit® with Music Teachers' Association of California. Both exams recognize student accomplishments and achievements. I hope to be able to share my knowledge and experiences with prospective students!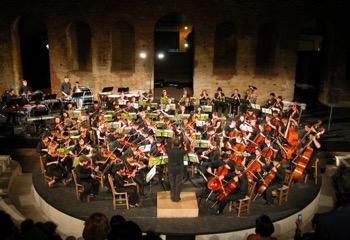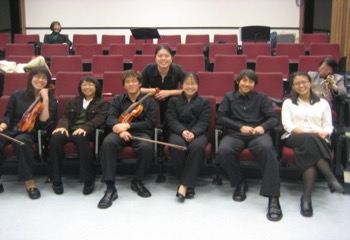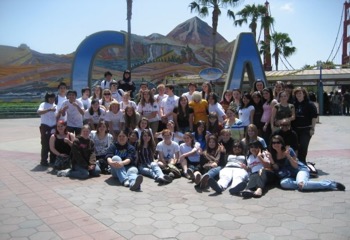 Tuition & Fees

Trial lesson:

The trial lesson is an actual lesson, which will assess the student's current level of proficiency and musicality. This is a time where students and parents are encouraged to ask questions. I will also give an outline of a proposed course plan appropriate to the needs of the student.

Monthly tuition:

45 minutes per week: $52.50 (4 weeks = $210; 5 weeks = $262)

60 minutes per week: $70.00 (4 weeks = $280; 5 weeks = $350)


Tuition does not include books, fees for exams, competitions, auditions, and festivals.
Purchase books here: http://www.sheetmusicplus.com/?aff_id=492239
Rent instruments here: http://www.ifshinviolins.com or http://www.lamorindamusic.com
Royal Schools of Music Exam: http://us.abrsm.org/en/home
Certificate of Merit: http://www.mtac.org/programs/performance/certificate-of-merit/
Cello Resource: https://www.cellobello.org/

Outside Studio

Within 3 miles
$12 per round trip + tuition

Between 3-10 miles
$20 per round trip + tuition

A reduced rate is available for students who live in proximity to each other.

Payment

Students pay tuition at the first lesson of the month. Both cash and check are accepted.


STUDIO POLICY

Students are held accountable to coming on time. Please give a minimum of 24-hour notice for cancellation. (This policy does not apply in case of evident emergencies.)

Students that say they did not practice before lessons are not excused from their next lesson. They are to treat lessons like class at school or learning a new sport. Without taking proper time to understand the material and review what they have learned, they will find the material difficult to process, which is why it is recommended to set aside time to hone new cello and piano skills.

Students who chronically miss lessons or cancel on short notice may be asked to leave the studio.

The time of your lesson and date may change from one month to another. This change will be a mutual agreement between the student and the teacher.

Depending on the student's comfort level, parents are welcome to watch lessons as long as it does not distract the student. For younger students between 4-8, parents will be asked to come in 5 minutes before class ends to better assist the student's practice at home.

FULL STUDIO POLICY PDF